Web - Integration with Microsoft Teams
Created by: Gunnar Steinn Magnússon
We have optimized the exMonDM web experience so that you can easily integrate your data within Teams and have relevant data at your fingertips.
Step 1
Browse to the specific view in exMon DM you want to add to Microsoft Teams and copy the URL.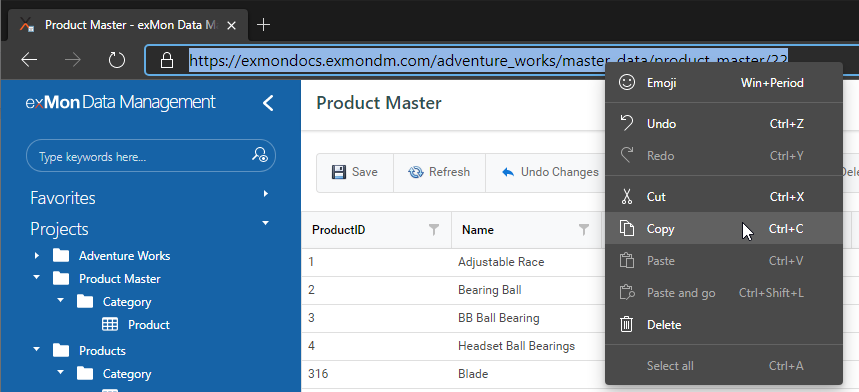 Step 2
In Microsoft Teams, open the desired Channel (1) and click + to add a new tab (2). Then select Website (3-4)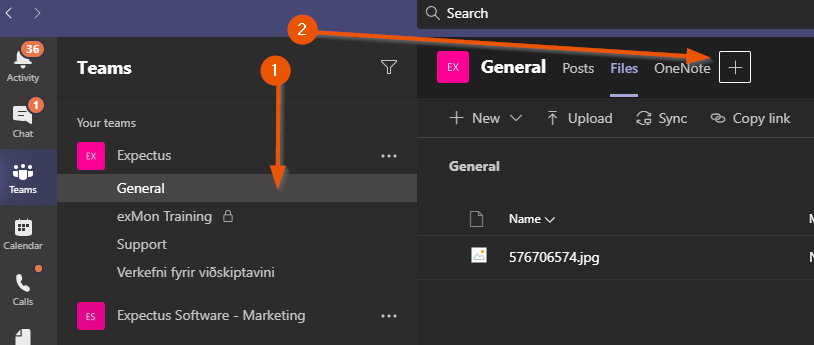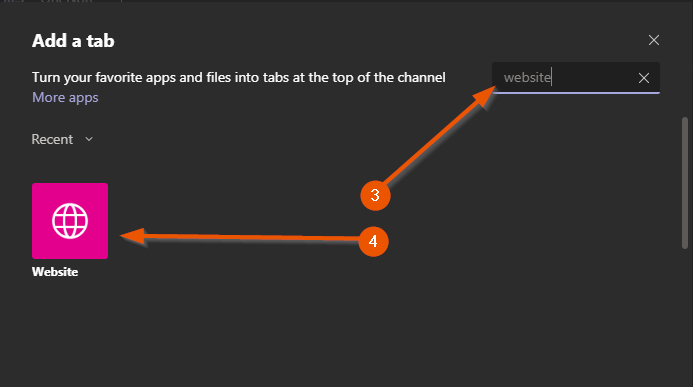 Step 3
Paste the URL you copied in step 1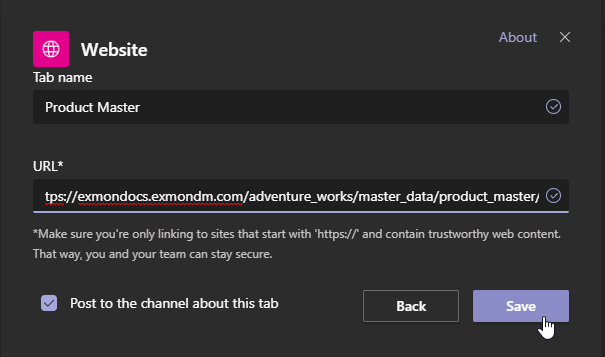 Step 4
That's it! Now your data is integrated with your workflow.
The first time you open the tab you will be asked to log in (which is seamless with our Azure AD integration)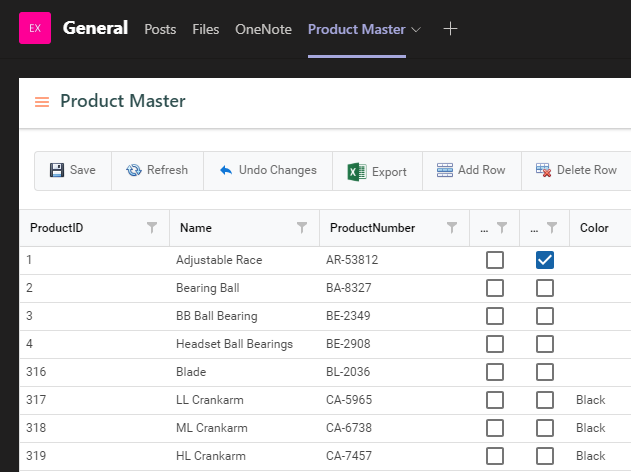 G
Gunnar is the author of this solution article.