View Audit
Created by: Kristinn Magnusson
Data interaction is stored in an Audit Log. There are two different Audit Levels.
Normal Audit - Keep audit of changes but no information about data. Changes are logged to a central Audit table.
Full Audit - Keep a full audit of all changes with data. A separate Audit table is created for each table.
Viewing Normal Audit in the Audit Log
Click on View Audit
The audit will appear in a table, similar to the one below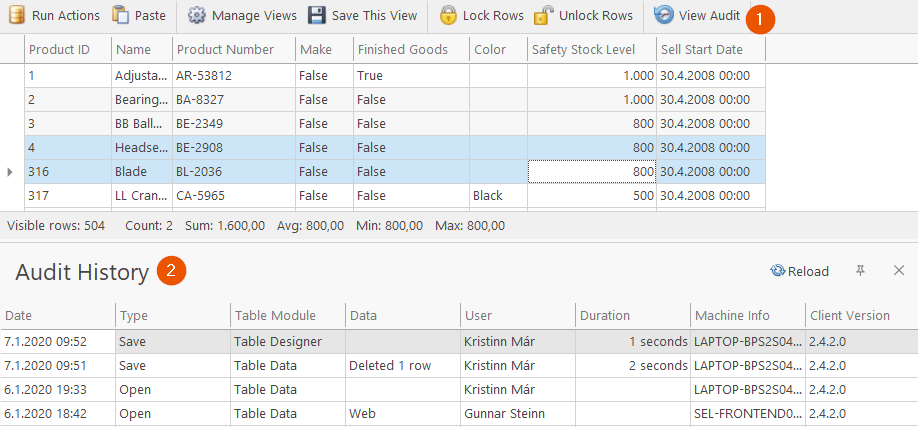 Full Audit
The Information for Full audit data changes can only be viewed from the database.
Kristinn is the author of this solution article.