Created by: Kristinn Magnusson
In this final step, you will learn how to easily load and visualise your product table into PowerBI via SQL or ODBC driver. Follow the steps below to complete this training.
If you have not yet completed step 3 of this training, please click here.
Resource: Download Microsoft PowerBI on your computer: click here.
Load Data into PowerBI
Open PowerBI, Click on Get Data
Select SQL Server database




Type in the Server (default is mp77op1ebc.database.windows.net)
Optionally - Add a database name
Ensure that 'Import' is selected
Click
Ok

Finding your data.Product table
Filter on data.Product in the Search Box
Click on the Checkbox

next to data.Product

Click

Load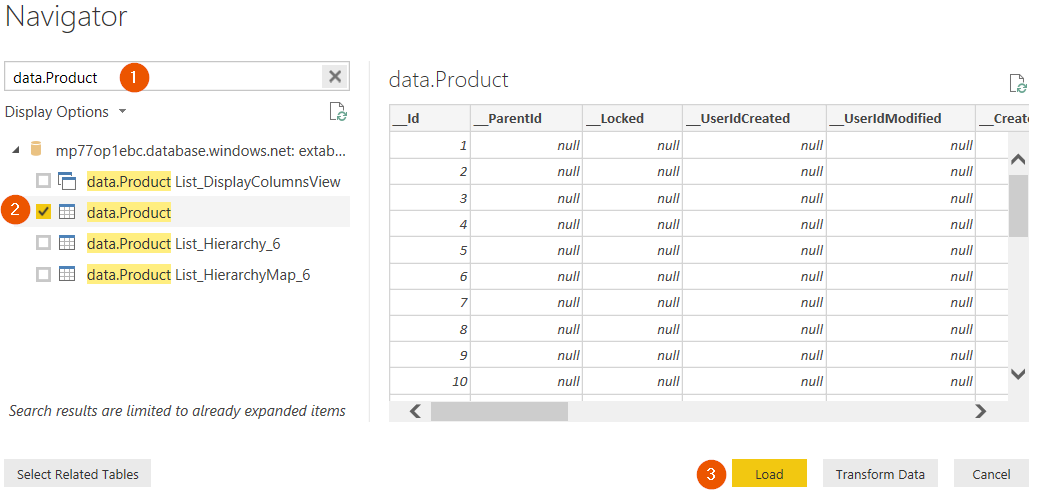 Visualising your data
The model should now be loaded. Click on Sell Start Date and drag Product ID to Value you should see the following chart: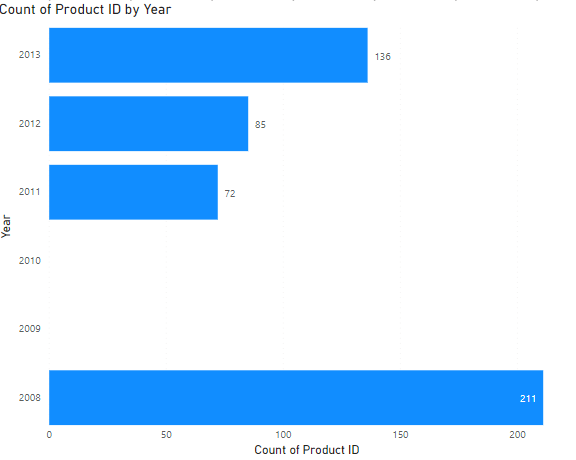 Click on the canvas and click on Color and drag Product ID to Value. Now we have a dashboard where we can drill down to the Product Master. We can see that there are 20 Products that are Black and started selling in 2013: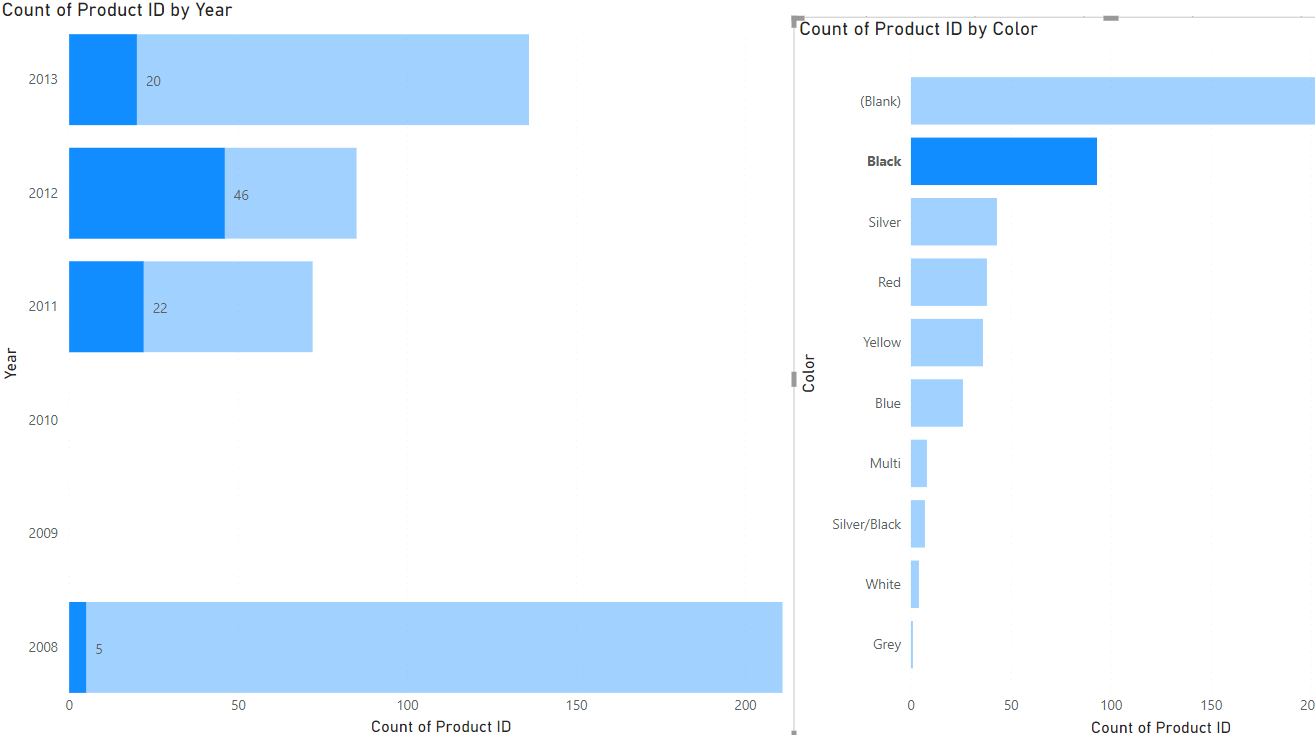 Kristinn is the author of this solution article.