Created by: Gunnar Tómas Gunnarsson
We are working hard at making exMon Turnkey, our next generation of exMon, ready for public testing. With exMon Turnkey, we focus on enabling business users to configure their own business rules within exMon.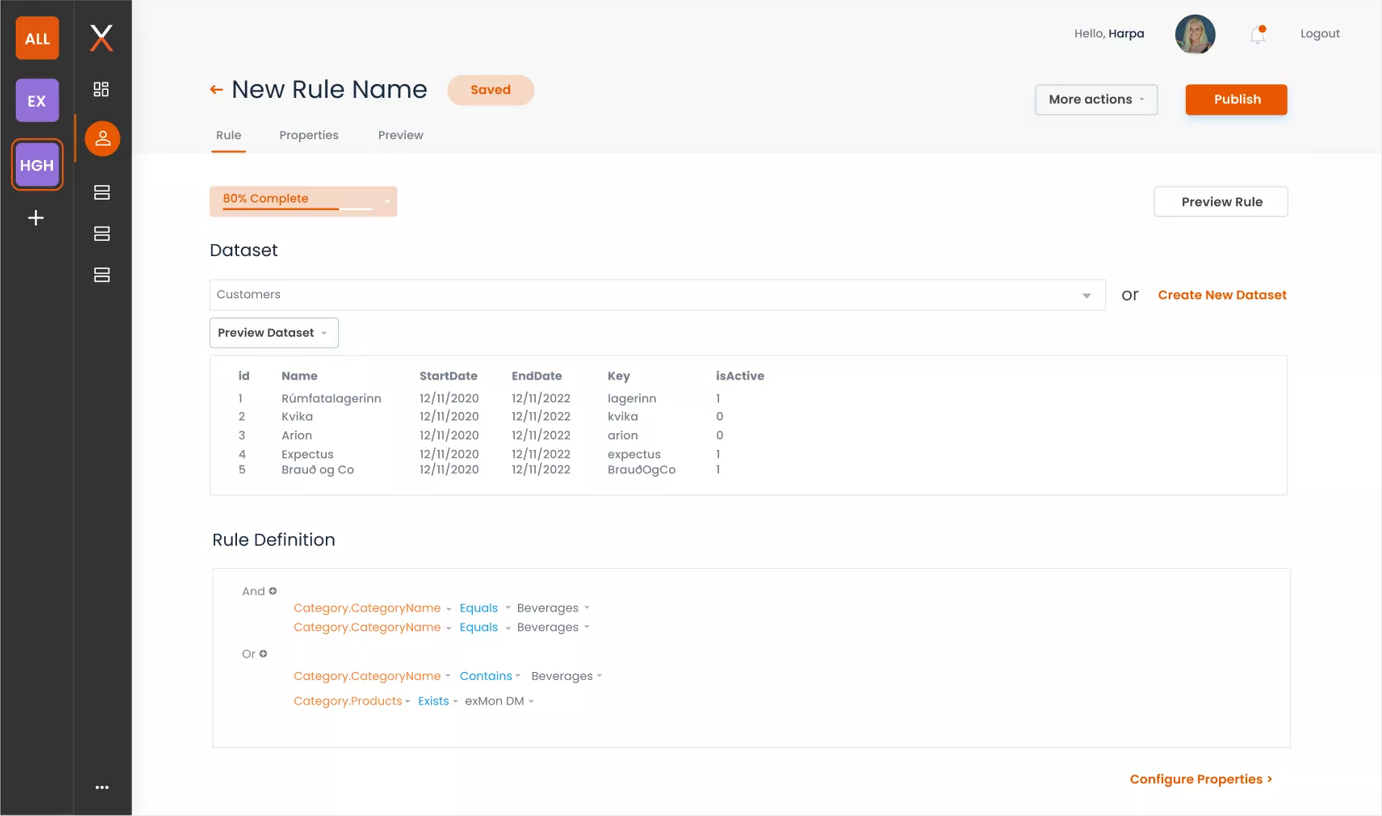 Our goal is to release exMon Turnkey for public preview this fall.
exMon Data Governance
Improvements we made in 5.6 for existing exMon customers.
Data Connector Improvements
When queries fail to run through the data connector, rather than failing or timing out the data connector will now rather retry executing the query. This prevents temporary timeouts or locks from stopping queries from running.
Data Connector is now also able to execute multiple queries simultaneously.

Improvements and bug fixes
Users without Administrator/Developer privileges will no longer get an Email Authentication login screen if the company has Windows Authentication enabled
Saved Comparative Compare query didn't show variance error for string columns
Changing a user in configuration sometimes saved their name rather than their email address
Gunnar is the author of this solution article.