Created by: Kristinn Magnusson
By default, the theme of the portal is orange-coloured windows with a black and white exMon logo. However, you can change this theme to fit the colour schema of your company. You can also change the logo to a white and orange one. This can be convenient if the black and white logo does not fit well with the customized colour.
Customize the portal's colours & logo
You can change the colour values under General –> Quality & Process. The values for the colour of the portal can be found with the prefix QualityProcess.Portal. Colours are formatted using HEX colour codes and you can select your correct colour codes here.
The configuration value QualityProcess.InverseLogo controls which logo icon is used. After changing these values, you need to restart the exMon site in IIS.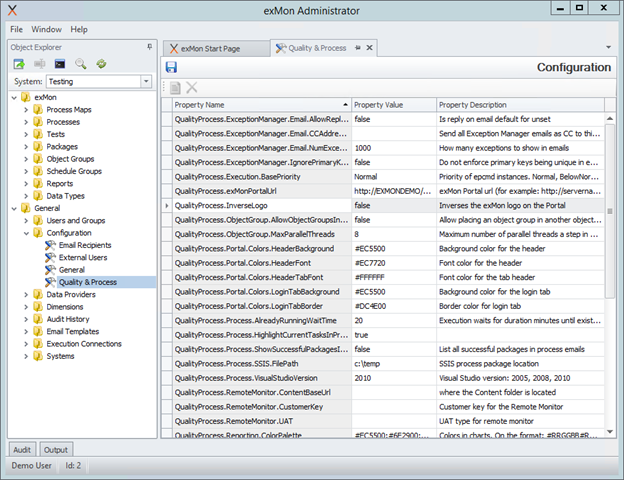 Kristinn is the author of this solution article.