Release notes for exMon DM Release 3.2
Created by: Gunnar Tómas Gunnarsson
Our November 2021 exMon DM 3.2 includes two new types of Actions and improved stability of the web. If you would like to upgrade to exMon DM 3.2 contact us here.
exMon DG integration action
We have introduced a new feature that allows you to run actions in exMon DG directly from the exMon DM action panel. So whenever you want to run exMon DG tasks based on your exMon DM data you can do so - by simply adding a new action, choosing your desired task and configuring it to your liking.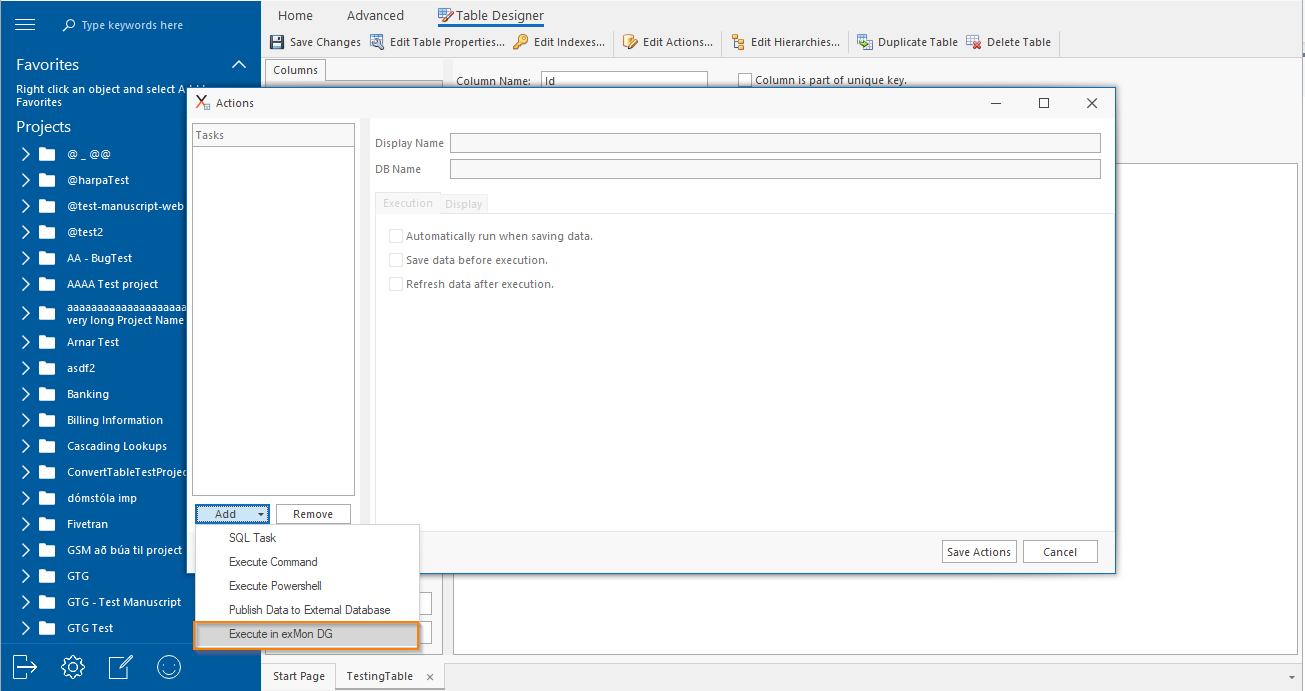 Read more about exMonDG Integration Action
Powershell Action
The other new type of action is a Powershell action. You can now create an action that executes a PowerShell command. Within the PowerShell action, table data can be accessed and used.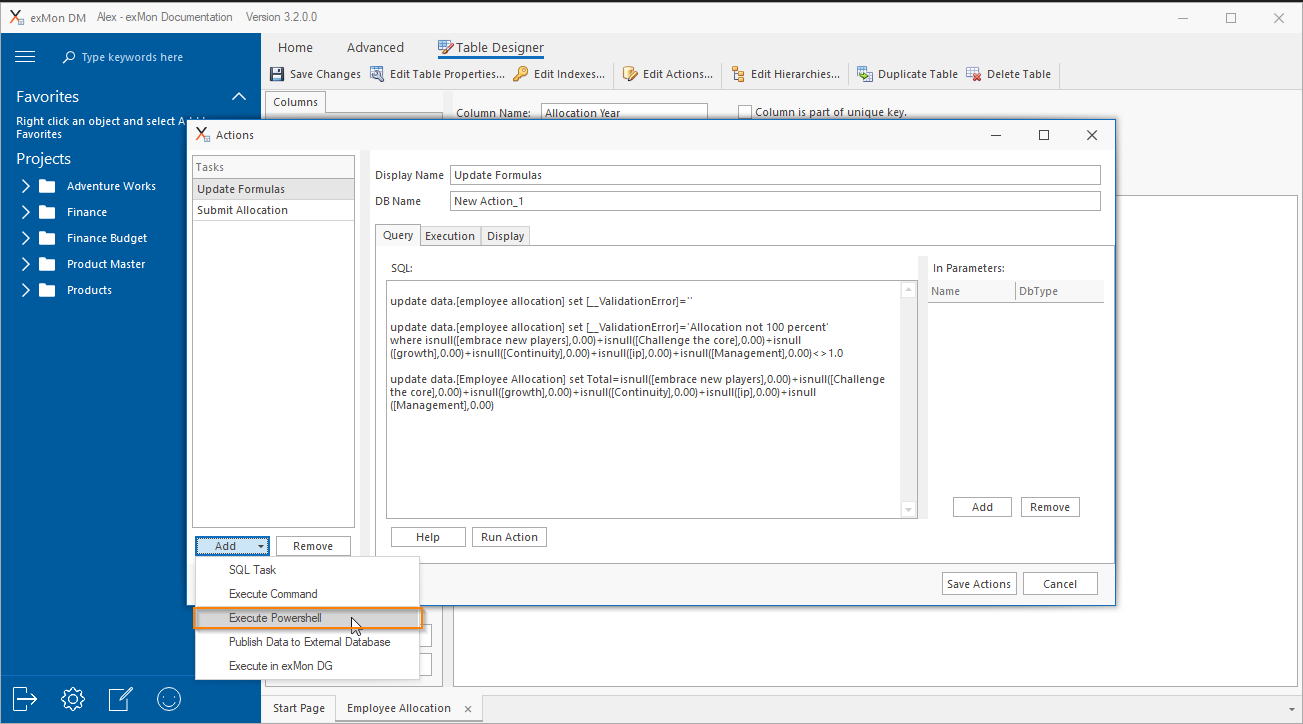 Read more about Powershell Action
Bugfixes & Minor fixes
Table Editor
The Clear filter doesn't clear the search
Values in lookup columns are updated on save when a row is locked
Other
Better error message when the user can't connect to the database
The application looks weird on some laptop screens
Improved stability of web
Delete category sometimes failed
G Gunnar is the author of this solution article.